Former Tesla Model X Owner's Journey to BMW iX M60: Challenges, Rewards & Comparisons
Title: From Tesla to BMW iX M60: A Former Model X Owner's Musings
Subtitle: The Transition from a Tesla Model X 100D to a BMW iX M60
Saying Goodbye to the Tesla Model X
As an early adopter of electric vehicles, getting on board with Tesla was an exciting experience. After reserving a Model S and eventually purchasing a Model X 100D in 2017, it felt like being part of a revolution in transportation. With its sleek silver metallic exterior wrapped in matte, white interior, falcon doors, and Christmas lights, this car was undoubtedly a head-turner.
However, after six years and 40k miles together, the novelty began to wear off. Teslas became increasingly common within the community, and the once-frequent over-the-air (OTA) updates for older models dwindled down. Even the free lifetime charging and playful "tooting" feature lost their charm as time went on. As other automakers caught up in terms of range and high-end interiors, it was time to explore new options.
Embracing Change with the BMW iX M60
The decision to switch from a Tesla Model X to a fully-loaded 2024 BMW iX M60 wasn't made lightly. This new vehicle boasts impressive speed and aesthetics that set it apart from others at school drop-offs. While there may be fewer issues with parts compared to the Tesla, owning a BMW still comes with its own unique challenges.
For example, gesture control can be more frustrating than helpful, leading some owners to have it disabled before leaving the dealership. Additionally, the charge port location is not as convenient as it was on the Tesla Model X. Despite these minor drawbacks, many ex-Tesla owners are finding solace in their transition to BMW electric vehicles.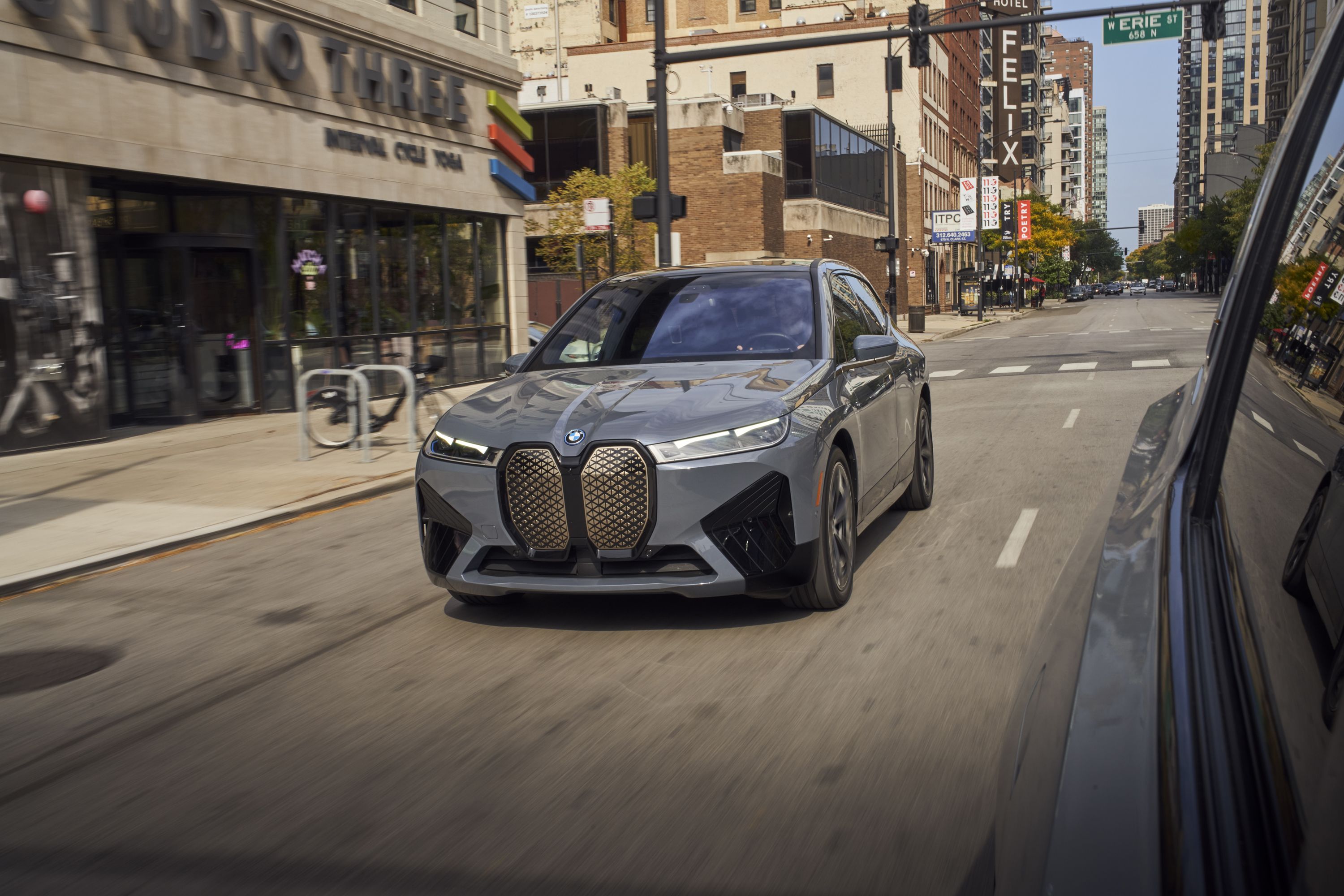 Subtitle: Comparing Experiences Between Tesla and BMW
The Tesla Ownership Experience
Tesla's ownership experience has been described as "death by a thousand cuts." Some owners have reported concerns about the quality of components in newer models, such as falcon door hinges that appear to be inferior and cause sagging after only a few weeks. While Tesla claims these issues are within spec and normal, it raises questions about the company's commitment to quality.
Many former Tesla owners have found refuge in other electric vehicle options, like the BMW iX series. With more automakers entering the EV market, competition is driving innovation and improvements across the board. This shift allows consumers to explore alternatives and find vehicles that better suit their needs and preferences.
Test Driving Teslas vs. BMWs
When considering a switch from Tesla to another brand, test drives can play a crucial role in decision-making. However, it's essential to keep an open mind and remember that each model will offer different experiences. For example, comparing a Tesla Model 3 test drive to a BMW 7 Series may not provide an accurate representation of what either vehicle truly offers.
In conclusion, transitioning from a Tesla Model X 100D to a BMW iX M60 comes with its own set of challenges and rewards. As the electric vehicle market continues to expand and evolve, consumers now have more choices than ever before. It's essential for potential buyers to weigh their options carefully and consider factors such as performance, aesthetics, and overall ownership experience when making a decision.