Should You Accept an Offer For a Rivian R1S Pre-Order? Weighing the Pros and Cons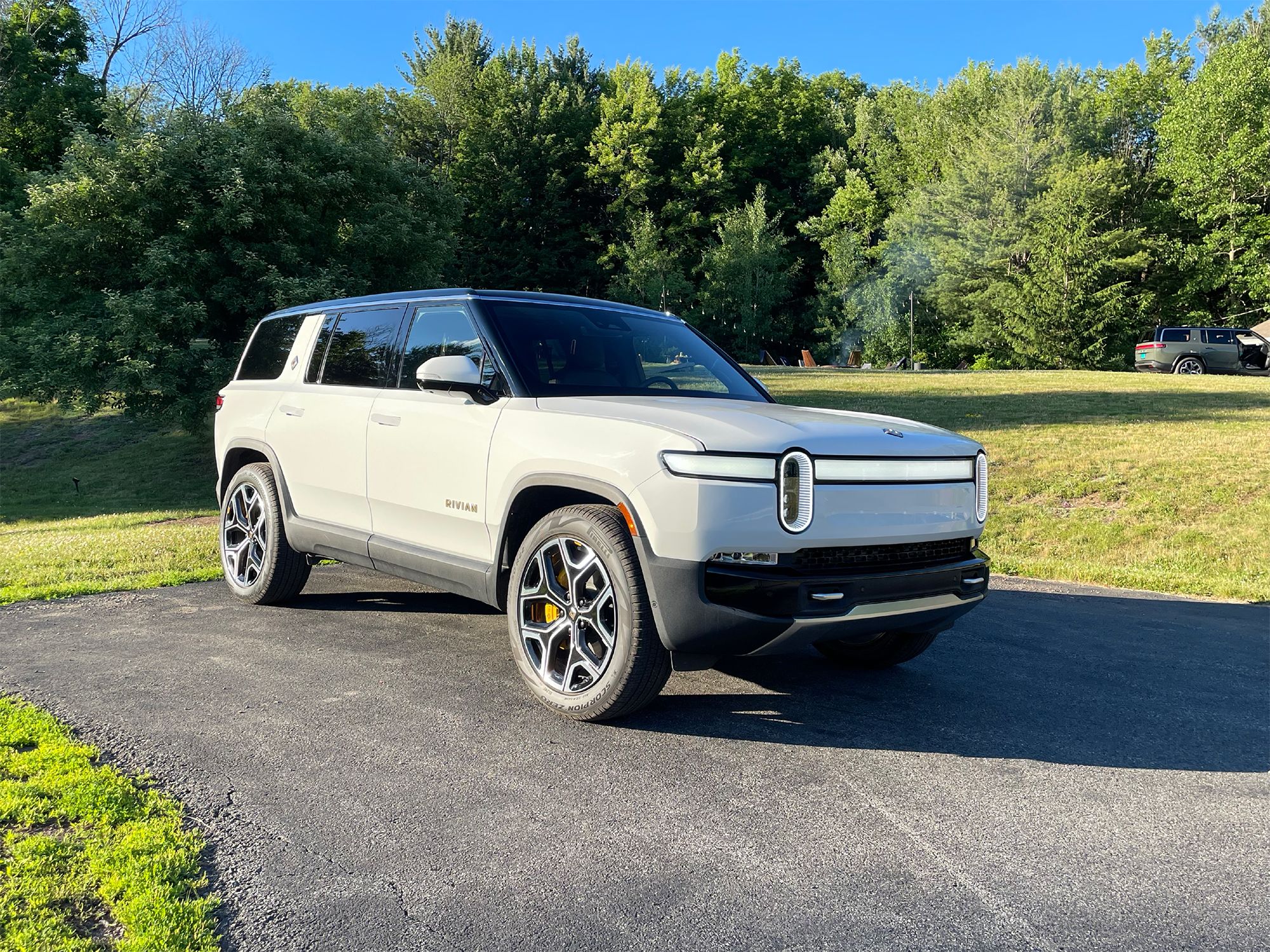 Rivian's R1S Launch Edition is a much-anticipated electric vehicle, with pre-order deliveries estimated for June - July 2022. However, one customer has recently decided to part ways with their pre-order slot and is offering it up for serious offers over $10k. This raises the question of whether or not such an offer is actually worth anything at all.
It appears that Rivian's production schedule has been delayed since the original reservation was made in early 2019. Despite this, customers are still being given general delivery estimates via e-mail, but no actual orders have been placed yet. Even for major manufacturers, it usually takes about 6 months from the time you place an order until you receive your vehicle. Thus, those who haven't placed a full order yet may be looking at August as the earliest possible delivery date.
In contrast, some lucky customers have received very short notice periods before taking delivery of their vehicles. For example, Matt on YouTube channel "Rivian Stories" interviewed someone who only had 2 weeks notice before they took delivery. Other customers have reported having less than a week notice period before taking delivery.
However, despite these reports of quick turnaround times, there remains practically no evidence of 'average Joe' deliveries so far this year. With stock prices below IPO value and communication remaining folksy and contrived, many people are pessimistic about Rivian's progress. Furthermore, customer service has stated that they do not allow transference of reservations.
While some people may be willing to pay $10k or even $5k for a spot in the reservation line, others feel that such an offer is worthless due to the delays and lack of information regarding when actual orders will be confirmed. After all, dealerships are already adding markups to cars that are nearly half the price of an R1T/R1S. We won't know more until Rivian releases its earnings report next month, but most expect delivery windows to be pushed back by at least a quarter or two.
Ultimately, whether or not someone should accept an offer for their pre-order slot depends on their own personal situation and how much risk they're willing to take on waiting for an uncertain delivery window.
What is the estimated delivery date for the R1S LE I ordered in early 2019?
The estimated delivery date is June-July 2022.
Is it possible to transfer my slot without too much trouble?
It may be possible to transfer your slot by updating the contact information in your Rivian profile to the new owner. However, it is best to check with Rivian customer service to confirm this.
How much notice will I have to confirm my order before taking delivery?
Generally, you should expect a few weeks notice to confirm your order before taking delivery. However, some customers have reported receiving less than a week's notice.
Are there any delays in production?
It appears that Rivian deliveries are behind schedule and even for the big manufacturers, it takes about 6 months from the time you place an actual order. If you haven't placed an actual order yet, then you likely won't receive your vehicle until August at the earliest.
Is it worth paying markups from other users?
No, it is not recommended to pay markups from other users as they are usually overpriced and not worth the cost.
Has Rivian gone backwards since January 2021?
Rivian has missed their 2021 delivery quota and shut down the line in January for a week (or so we're told). They have also not achieved their goal of producing 200 units per week yet. Furthermore, test drives appear to have dried up and there is practically no evidence of 'average Joe' deliveries. We will know more after the earnings report next month but it can only be bad news.