Rivian R1T: Impressive Electric Pickup Truck? Mixed initial impressions & Issues with the Power Tonneau Cover
Rivian R1T is the first electric pickup truck in the market, and it has been receiving a lot of attention from car enthusiasts. Recently, an owner (TEDActuallyTalks) who took delivery of their Rivian R1T shared some initial impressions on what it's like to own the vehicle. The owner mentioned that they were already having issues with the power tonneau cover, which could be problematic for those living in areas with snow or ice. They also noted that they would be gentle during the break-in process, as many EVs are not designed with winter weather conditions in mind.
The issue with the power tonneau cover is a major one, especially since all Launch Editions come equipped with them. This could potentially explain why there are still 250 undelivered R1T vehicles on the lot. One suggestion was for Rivian to ship out LEs without the power tonneau cover and promise to retrofit one at a later time. It was also suggested that users should retract the tonneau cover before any snow or ice storms occur if access to the bed area is needed.
Another point raised was about how owners refer to their R1T pickups as cars instead of trucks. While this may seem odd to some, it makes sense considering many people only have one vehicle and "truck" seems overly specific. Additionally, manual override options were discussed in case the power tonneau gets stuck in the closed position.
Overall, Rivian R1T owners have had mixed experiences so far but are hopeful that service calls will go smoothly and that issues can be resolved quickly. With its impressive features, powerful performance, and unique design, Rivian R1T is sure to continue being a popular choice among car enthusiasts everywhere.
The owner also shared a video of their initial impressions, which can be seen below. It's clear that the Rivian R1T is an impressive vehicle and it will be interesting to see how owners continue to experience it over time. Hopefully, any issues with the power tonneau cover or other components can be resolved quickly so that everyone can enjoy this amazing electric pickup truck for years to come!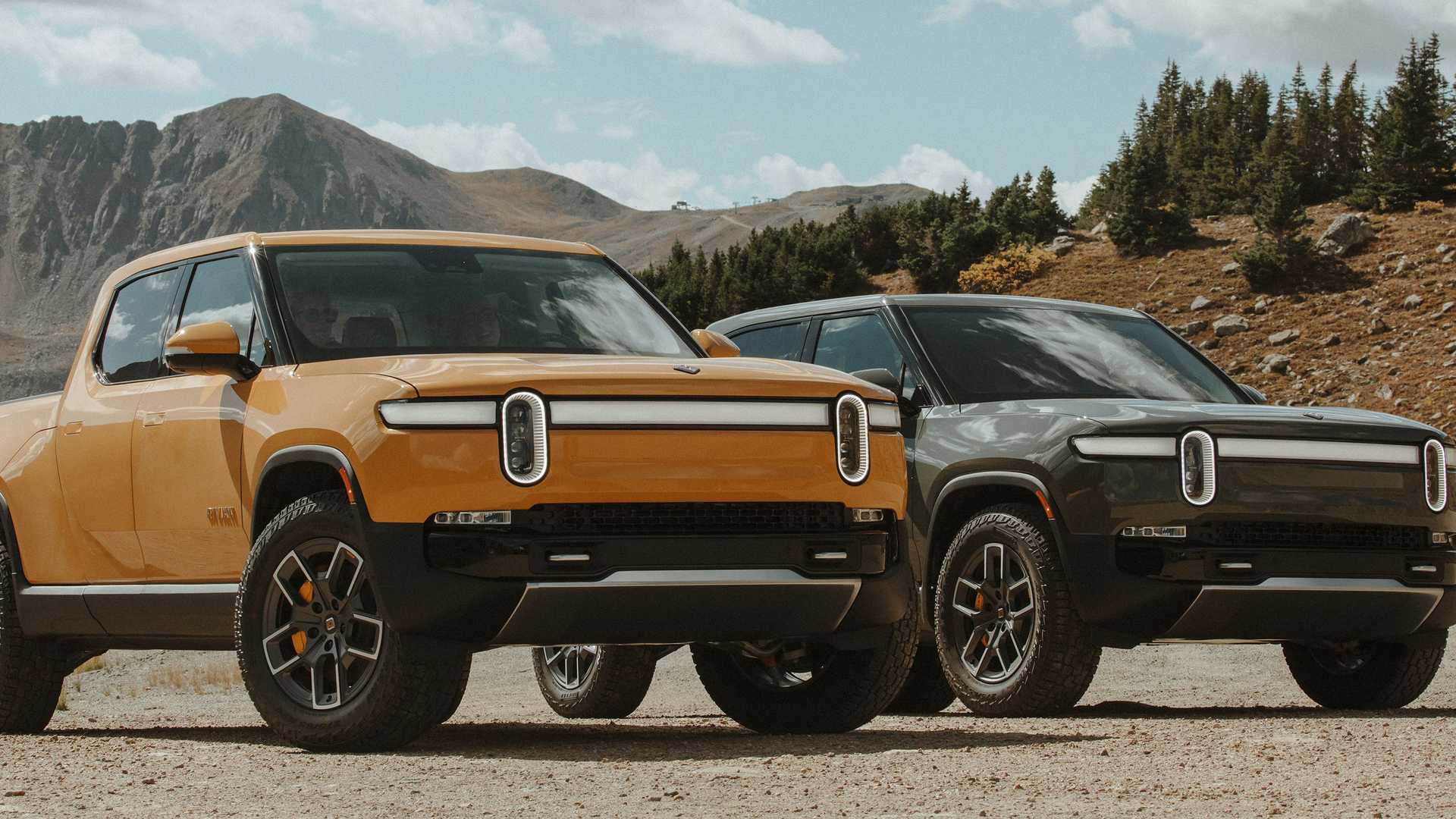 What are some initial thoughts from an R1T owner?
The owner has experienced issues with the power tonneau cover, which is potentially the weakest point in the design. He also noted that he would be gentle with the power tonneau and other parts of the truck during the break-in process.
How can one be gentle with a power tonneau cover?
It is recommended to press the button gently and avoid pressing it if it gets stuck. Additionally, it is important to take extra care when snow or ice is expected, as retracting the tonneau cover before a weather event occurs can help prevent any issues.
Is Rivian designed for ice and snow?
Rivian was headquartered in Michigan until 2020, so they have experience with snow and ice. However, many EVs are not designed for these conditions, including the Nissan Leaf.
Are there any alternatives to the power tonneau cover?
Some owners may prefer a manual cover, 180 degree tailgate, or electrochromic roof instead of the power tonneau cover.
Is there a manual override for the power tonneau cover?
Unfortunately, there is no manual override for the power tonneau cover. However, those waiting for their R1T will be able to get information on how well service calls go due to this issue with early deliveries.
What other features does the R1T have?
The R1T has a range of up to 400 miles, four-wheel drive, and a 0-60 time of 3 seconds. It also has an air suspension system that can raise or lower the truck by up to 4 inches. Additionally, it has a panoramic glass roof, heated seats, and a 360 degree camera system.
Is there any way to customize the R1T?
Yes, Rivian offers several customization options for the R1T. These include different wheel designs, exterior colors, interior finishes, and accessories such as bike racks and cargo boxes.
What is the cost of the R1T?
The base price for the R1T is $67,500. However, with customization options and other features, the total cost can range from $70,000 to over $100,000.