Rivian R1S: A Powerful Electric SUV Ready To Take On Europe - Yet Availability Will Take Time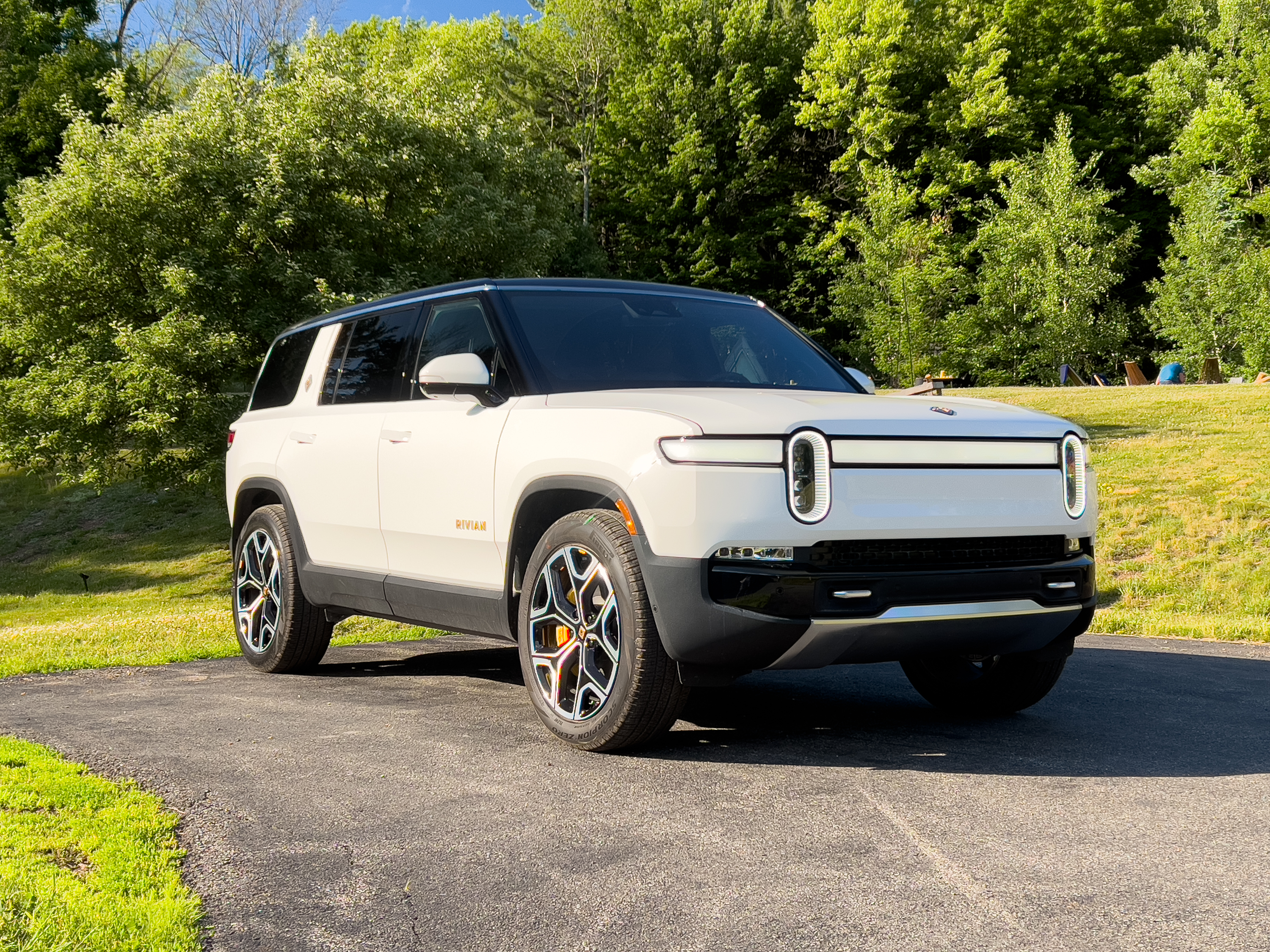 The Rivian R1S is an electric SUV that has been making waves in the US and Canada. It offers a spacious interior, with plenty of legroom for those who are tall. However, it remains to be seen when the vehicle will make its way to Europe.
Currently, there is no information on when the R1S will come to Europe. The length of the vehicle fits between Audi Q8 and BMW X7, while width-wise it is larger than both vehicles. Inside, the front seats are similar to the R1T model, offering 41.1 inches of headroom, 54.9 inches of hip room, 41.4 inches of legroom, and 60.6 inches of shoulder room.
In terms of availability in the Netherlands, it may take some time before the R1S reaches the country due to production priorities being focused domestically first. Additionally, the weight limit for cars with a normal driver's license in the Netherlands is 3500kg, which makes it difficult for the R1S as it weighs 3137kg - leaving little allowance for passengers and cargo.
For now, those interested in owning an R1S must wait until production ramps up and more information becomes available about European deliveries. For those looking for a decently priced large electric vehicle, they may have to look elsewhere or consider importing one from outside Europe.
The R1S is equipped with a 180 kWh battery pack, which provides up to 400 miles of range on a single charge. It also has four electric motors that provide an impressive 0-60 mph time of 3 seconds and a top speed of 125 mph. The vehicle can be charged at home or at public charging stations, making it convenient for those who need to travel long distances.
In terms of safety features, the R1S comes standard with lane departure warning system, blind spot monitoring system, automatic emergency braking system and adaptive cruise control. Additionally, there are several optional packages available such as air suspension and active noise cancellation technology for improved comfort while driving.
Overall the Rivian R1S looks like an exciting option for those looking for an electric SUV in Europe but unfortunately availability may take some time before it reaches our shores due to production priorities being focused domestically first. Until then we will have to wait patiently until more information becomes available about European deliveries so we can get behind the wheel!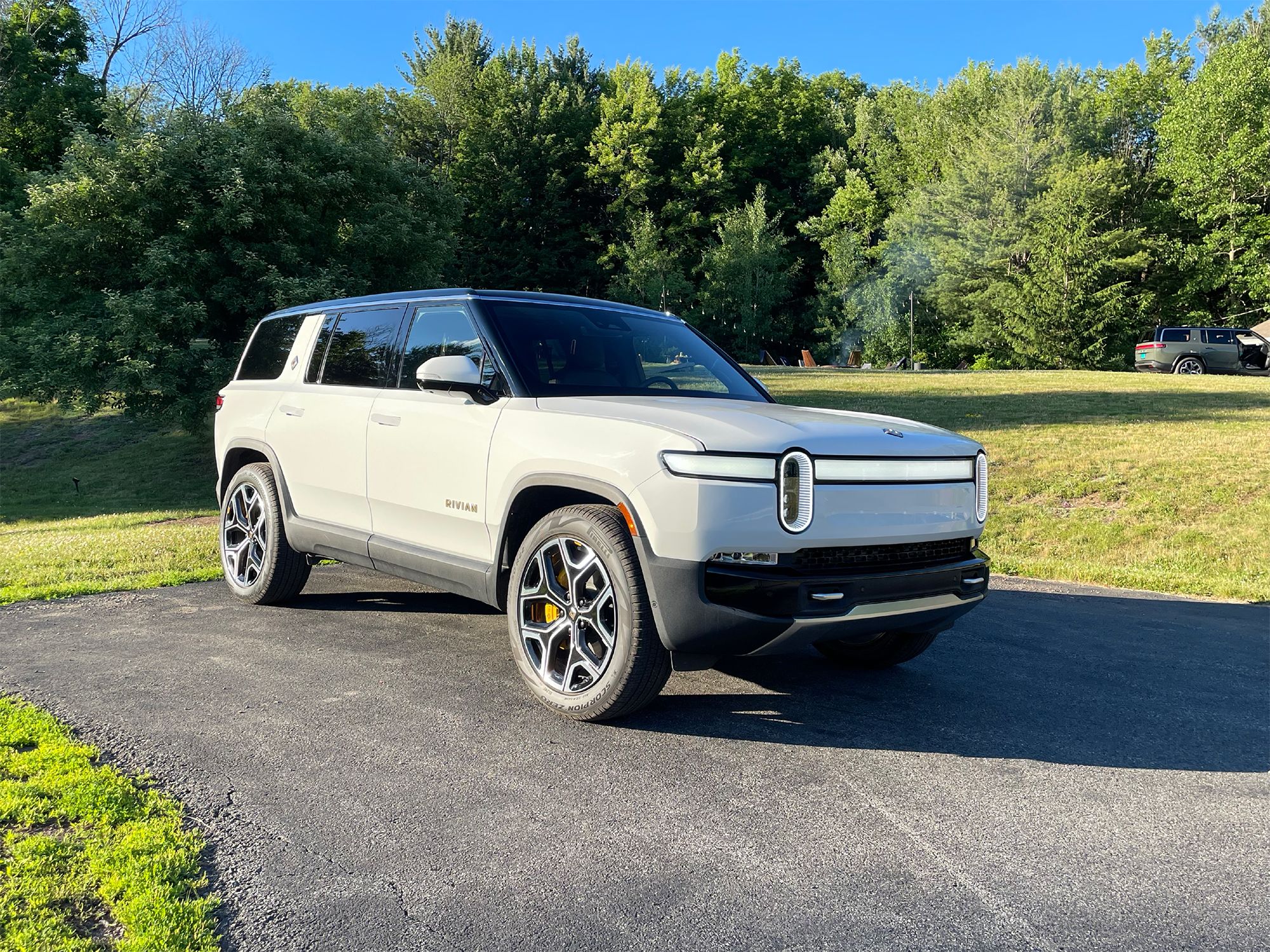 How much legroom is there in the R1S?
The front legroom is 41.4 inches.
When will the R1S come to Europe?
Rivian is looking for an European factory but their priority is domestic first so probably not before 2025 at the earliest.
Is the R1S allowed in the Netherlands?
Yes, the weight limit of a car with a normal drivers license is 3500kg and the R1S weighs 3137kg. However, some bridges and mountain roads have a 2500kg limit, so it's important to consider this while driving around.
Is the R1S spacious enough for multiple child seats?
The front seats are exactly the same as the R1T so you can assume similar space, if not exact. Front head room is 41.1 inches, front hip room is 54.9 inches, front leg room is 41.4 inches, and front shoulder room is 60.6 inches. The second row has a total of three seats with head room of 40.5 inches, hip room of 54.3 inches, leg room of 37.6 inches, and shoulder room of 56.4 inches. So yes, the R1S is spacious enough for multiple child seats.