Rivian Automotive Expands Production and Delivery For Q4 of 2022, 100k EDV's By 2030 On Track
Rivian Automotive, Inc. (NASDAQ: RIVN) has announced production totals for the quarter ending September 30, 2022. The company produced 7,363 vehicles at its manufacturing facility in Normal, Illinois and delivered 6,584 vehicles during the same period. This is a 47% increase in deliveries and a 67% increase in production over the previous quarter. In total, 14,317 vehicles have been produced so far this year.
Rivian has reiterated that they are on track to make their revised target of 25,000 vehicles by the end of the year. To do this, they will need to increase their production rate in the last quarter by about 45% over that in Q3. This is slightly less of an increase than they achieved in the previous two quarters, so it appears achievable.
The company has not broken out the different models included in their production figures, but it is known that they have a contract with Amazon for 100,000 EDV's by 2030. As such, it can be assumed that a substantial number of these vehicles are EDV's.
At present, there are 62 vehicles available in Rivian's R1T Shop - by far the most ever seen - which suggests that production has ramped up for Q4. Those interested in purchasing an R1T Adventure LR may want to reach out to customer service to see if there is any possibility of getting an invitation to the shop.
Overall, Rivian appears to be hitting its stride and making progress towards meeting its annual targets. With luck, those who have placed orders should start seeing their vehicles arrive soon.
The company has also announced plans to expand its manufacturing operations in the US and abroad. Rivian recently opened a new facility in California and is reportedly in talks with several countries in Europe, Asia, and South America about setting up production facilities there. This could help them meet their ambitious targets for the coming years.
Rivian's success so far is impressive and encouraging. The company has managed to ramp up production quickly and efficiently, while still maintaining high quality standards. It will be interesting to see how they continue to grow and develop over the next few years.
It is clear that Rivian is well on its way to becoming a major player in the electric vehicle market. With their innovative products, efficient production processes, and ambitious goals, they are sure to make an impact in the industry.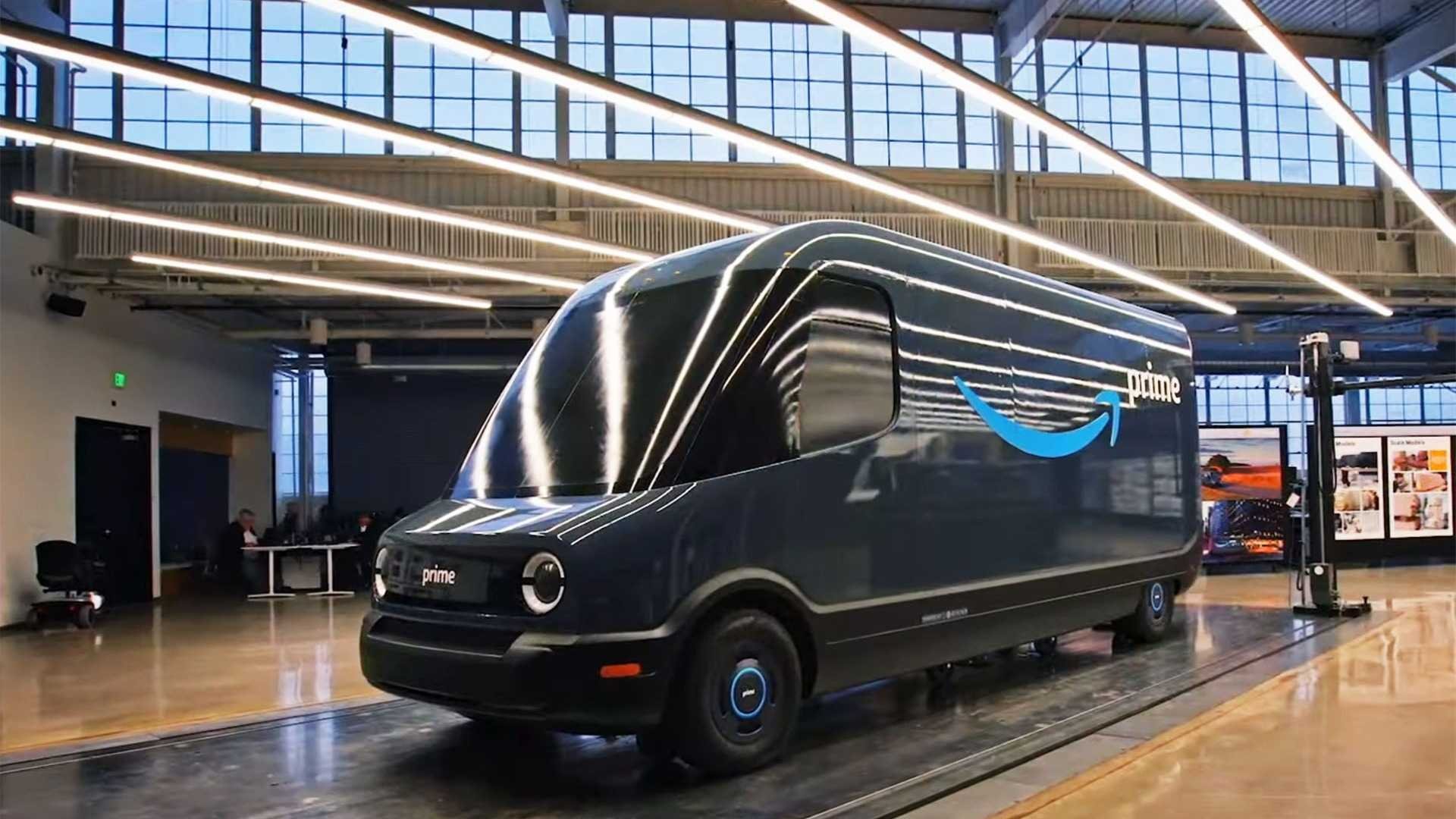 What production and delivery figures did Rivian announce for Q3 2022?
Rivian announced that they produced 7,363 vehicles at their manufacturing facility in Normal, Illinois and delivered 6,584 vehicles during the same period. This is in line with the company's expectations of 25,000 annual production guidance previously provided.
Does the term "vehicles" include Amazon EDVs in the production number?
Yes it does. All of the production figures released by Rivian are totals that include both of the R1 models and the EDVs. We can only guess at the breakdown, though since the Amazon contract is for 100,000 EDV's by 2030, the numbers must be substantial.
Is there a chance to get an R1T Adventure LR in 4Q22?
There is a good chance if you want an R1T Adventure LR. Reach out to customer service and ask; the worst that can happen is that they say "no". There is currently quite a bit of stock available in the R1T shop, with 62 vehicles on offer - by far the most vehicles ever seen there. This suggests that production has ramped up for Q4.
What other models are available in the R1T shop?
The R1T shop currently offers the R1T Adventure LR, R1T Adventure XL, R1S Adventure LR, and R1S Adventure XL. All of these models come with a variety of options and packages that can be customized to fit your needs. Additionally, Rivian also offers the Launch Edition R1T and R1S, which are limited-edition vehicles that feature unique styling and features.
Are there any special incentives for buying an R1T or R1S?
Yes! Rivian is offering a $7,500 federal tax credit on all new purchases of the R1T and R1S. This incentive is only available until December 31st, 2022 so don't miss out! Additionally, Rivian has partnered with several banks to offer financing options with competitive rates. Be sure to check out the Rivian website for more information.