People in Southeastern Pennsylvania Receive their Rivian Launch Edition R1T – See It Before Putting Down the Money!
Rivian has recently delivered the Launch Edition R1T in Southeastern Pennsylvania, with the delivery coming from Washington DC. This is exciting news for those who have pre-ordered the vehicle since November 2018 and are still waiting for their own deliveries. Unfortunately, Rivian has not set up a delivery center in Philadelphia yet, which is one of the largest metro areas in the country.
The good news is that some people living in Southeastern PA have already received their vehicles. For example, someone from Reading, PA took delivery on March 25th and another person from Chester Springs, PA just got theirs. Both deliveries were made from Rockville, MD centers.
For those who haven't received their vehicles yet, there may be an opportunity to see them in the metal before putting down the money. A potential buyer from Honey Brook suggested meeting up at a bar/brewpub so that he could take a look at someone else's truck. Another owner from Delaware offered to meet up as well if no one local was available.
Rivian has also been offering First Mile events in various locations such as Washington DC, but they are not open to everyone. However, it is possible that this policy may change soon.
Overall, it's great to hear that some folks in Southeastern PA have already taken delivery of their R1Ts and that others are getting closer to owning one themselves. Hopefully more people will get their vehicles soon and will be able to enjoy all of the features and benefits that come along with driving an electric vehicle like the R1T Launch Edition.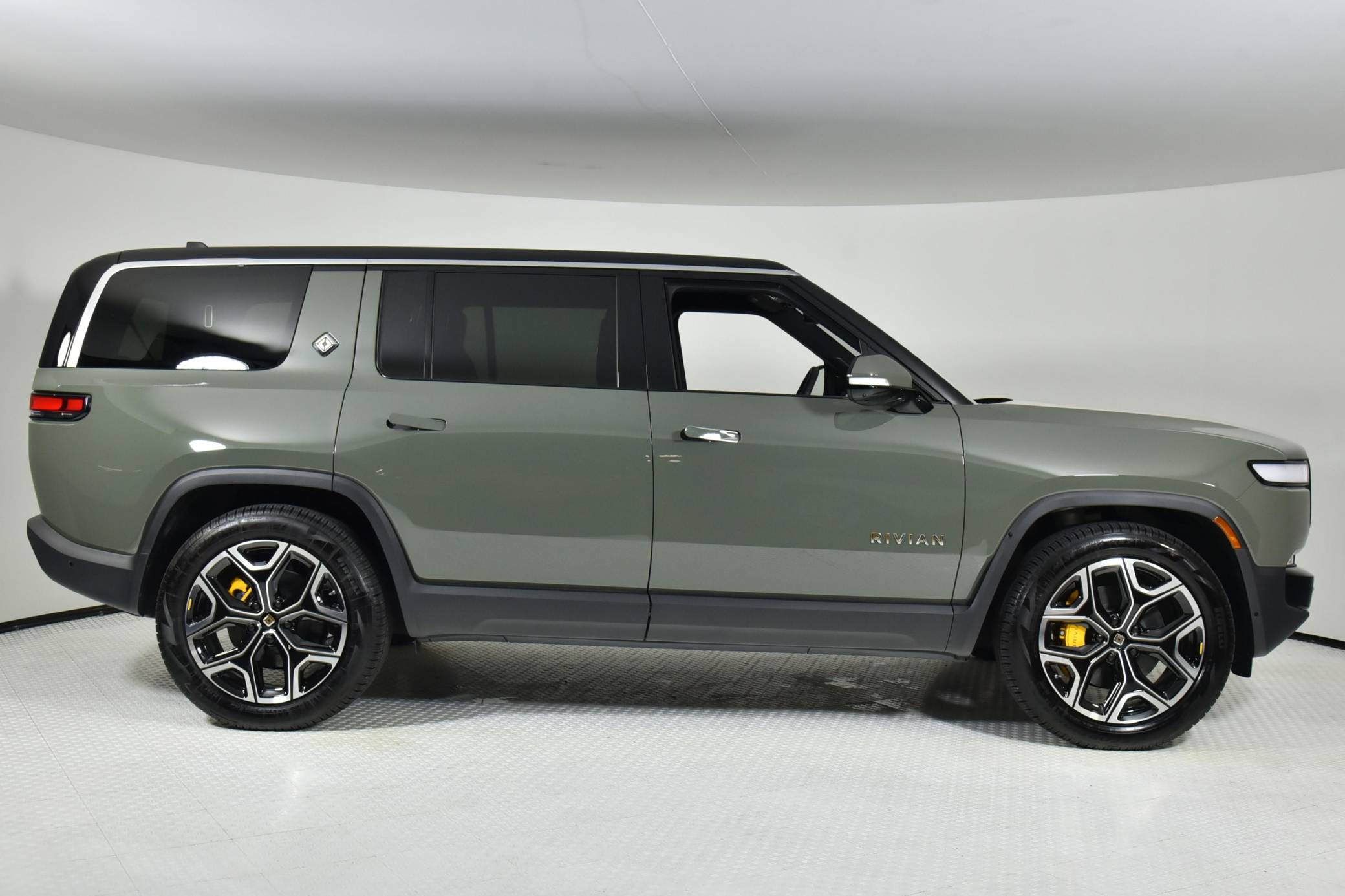 Where was the R1T Launch Edition delivered in Southeastern PA?
The R1T was delivered via a flatbed truck from Washington DC to Chester Springs, PA.
Is Rivian offering First Mile rides in the Philadelphia area?
No, there have not been any First Mile rides offered and as far as we can tell, there are none coming.
When did someone in SE PA get their R1T?
Someone in SE PA got their R1T on March 25th.
Are there any laws preventing Rivian from setting up a delivery center in Pennsylvania?
Yes, some of the PA laws don't allow Rivian to setup a delivery center in Pennsylvania. Tesla received an exemption from those laws.
Is it possible to drive an R1T before delivery?
Maybe you can talk to your guide and drive one in Rockville or Brooklyn.
Is it possible to meet up with someone who already has an R1T in the Chester County PA area?
Yes, if you're in Honey Brook, you may be able to meet up with someone who already has an R1T. If you can't find anyone localish, someone from Delaware may be willing to meet up.
What is the bonus for meeting up with someone who already has an R1T?
If you meet up at a bar/brewpub, they will buy you a beer for the "trouble" of having to drive their truck. Plus, they will show you their Taycan (if you even care).
Are there any other incentives for meeting up with someone who already has an R1T?
Yes, you can get a chance to see the R1T in person and ask questions about it. You can also get a better understanding of what it's like to own one and how it performs on the road. Plus, you can get some tips from the owner on how to take care of your new vehicle.