Navigating Bumps and Lodging: Rivian's Ongoing Struggle to Reach Production Numbers Despite Supply Chain Issues
Rivian Automotive, the electric vehicle maker, recently released its Q4 earnings report. The automaker reported a loss of $1.3 billion and revised production numbers that were hugely disappointing. Rivian claims they will be ready to produce 25,000 vehicles between their 3 models in 2022, but supply chain issues are limiting their guidance to 15,000 units this year. This means roughly 1/3 of the original pre-order holders will get their trucks this year.
The sentiment among preorder community is jaded and tired as there has been no good news for every passing quarter. The new COO is good news, however many are hoping that RJ steps back from day to day operations due to his lack of business acumen.
Optimistically, the parts supply might not be as bad as thought, however more realistically it could be even worse. We should anticipate delays for most things as part of life and remember that there is a substantial difference between a need and a want - R1s being a want.
Total vehicle production as of early March was 2,425 with 1,410 produced in 2021 meaning about 1,015 vehicles were produced in two months and so production will need to average about 1,398 each month going forward to get to the new estimate of 15,000 for the year. Rivian plans to shift to LFP batteries for standard-range vehicles and total orders are now 83,000.
It's clear that Rivian still have some challenges ahead of them before they can become profitable. With the current pandemic situation and supply chain issues plaguing the industry, it remains to be seen if they will hit their targets or not. It's important to keep an eye on delivery windows given to individual customers and monitor any changes made by Rivian in order to stay up-to-date with their progress.
The company has also announced a new financing program for customers, allowing them to purchase their vehicles with no money down and 0% APR. This is an attractive option for those who are looking to buy the vehicle but don't have the cash upfront. It's important that Rivian continues to look at ways of making their product more accessible in order to increase sales and reach profitability sooner rather than later.
Rivian still faces many challenges ahead, but they remain optimistic about reaching their goals this year despite all odds being against them. They continue to make progress on production numbers as well as expanding into other markets such as Europe and China which will help boost sales even further in 2021-2022 period. With continued focus on customer satisfaction, supply chain improvements, cost reduction initiatives and strategic partnerships - there is hope that Rivian can turn things around soon enough!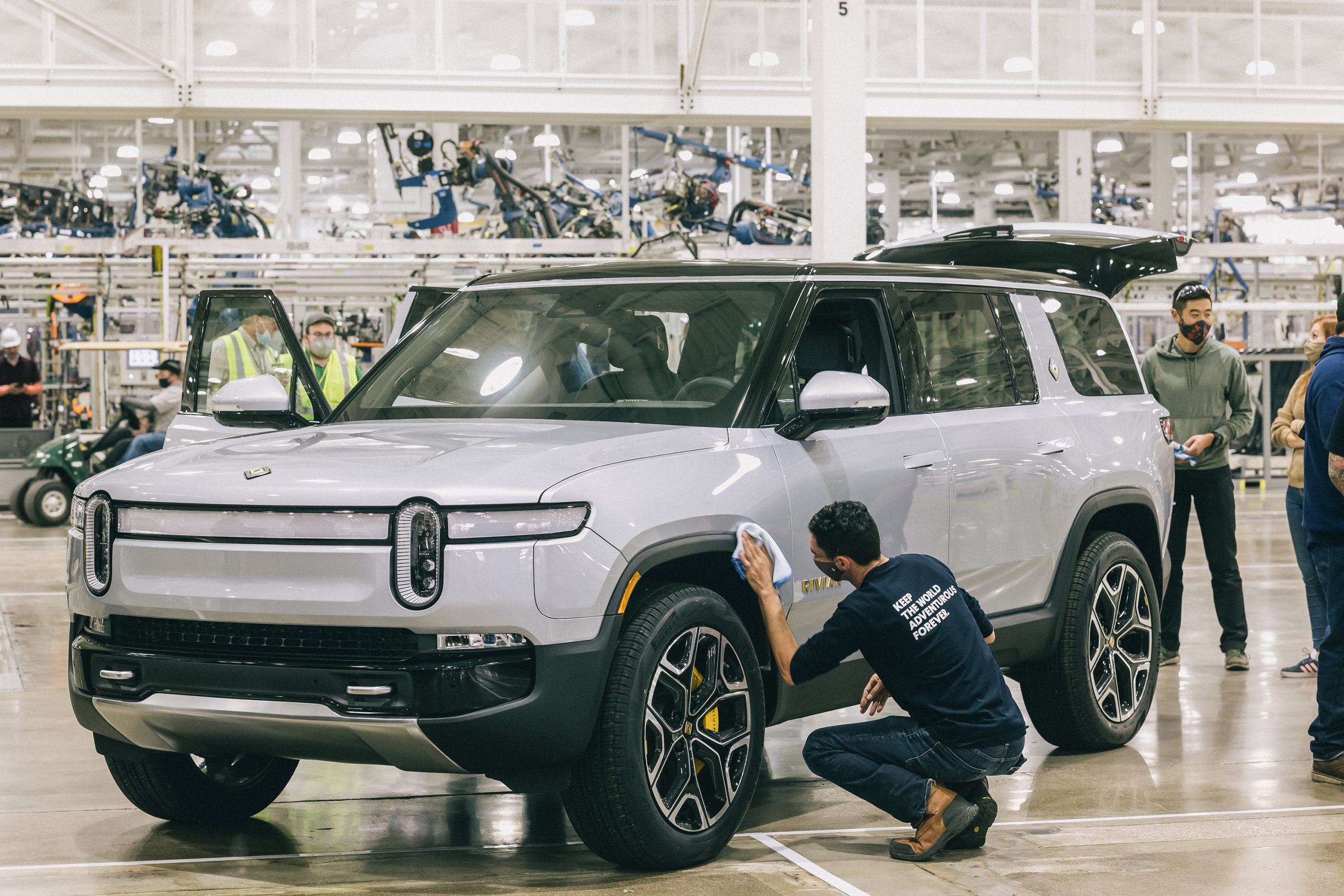 What was the sentiment regarding Rivian's earnings call?
Most people were not surprised by the lack of good news, but they were disappointed with the revised production numbers.
How many vehicles will Rivian produce in 2022?
Rivian has projected that they will produce 25,000 vehicles in 2022, including 10,000 EDV's. This means that 15,000 R1T/S models will be produced, which is roughly 1/3 of the original pre-order holders.
What did the Q4 report include?
The report included that total vehicle production as of early March was 2,425, with 1,410 being produced in 2021. It also stated that by the end of 2022, new in-house motors will be fitted to EDVs and R1's and that their total orders are now 83,000.
What is the challenge for Rivian to reach their production goals?
Rivian will need to nearly triple their present monthly rate of production to reach their goal of 15,000 vehicles for the year.
What type of batteries will Rivian use for standard-range vehicles?
Rivian plans to shift to LFP batteries for standard-range vehicles. Currently all models use NCA batteries.
What is the timeline for Rivian's production?
Rivian plans to ramp up their production rate in the second half of 2021, with a goal of producing 10,000 vehicles by the end of the year. They plan to produce 25,000 vehicles in 2022 and 50,000 vehicles in 2023.
What other challenges does Rivian face?
Rivian faces several challenges including scaling up their supply chain, increasing their production capacity, and managing customer expectations. Additionally, they must ensure that their vehicles meet safety and quality standards before they can be released to the public.