Install the Rivian Home Charger and Plug into Public Chargers for Electric Cars
When it comes to home charging, Rivian's website provides plenty of information and manuals. Installing the charger requires a licensed electrician, as well as an appropriately sized electrical panel with a 60 amp breaker. The cost of installation varies depending on whether you need to upgrade your panel and how far and where you have to run the wire. It is possible to find posts online discussing the costs involved in installing a hardwired charger, which applies to the Rivian charger as well.
The delivery of the charger may arrive at the same time as the truck or weeks later. It is important that the charger be installed properly in order to maintain its 5 year warranty; this means not having "my cousin" do the work for you. An experienced handyman can complete the hookup, but it is recommended to have an experienced electrician check the fittings and connections afterwards.
For those who are completely unfamiliar with wiring discussions, it is suggested to install a 50A 125/250V outlet during construction if planning to use the Rivian home charger. This will allow for 'plug and play' usage. However, additional wiring or work may be needed depending on individual circumstances. Ultimately, consulting an experienced electrician is advised before making any decisions regarding installation.
The Rivian home charger is a Level 2, 240V AC charging station that can provide up to 11.5kW of power. It comes with an 18-foot cable and has both NEMA 14-50 and SAE J1772 connectors for compatibility with all electric vehicles on the market today. The charger also features LED indicators which show when it's connected to the vehicle, as well as its current status (charging or not).
In addition to being able to charge your car at home, you can also take advantage of public chargers located around town or in parking garages. These are usually free but may require payment depending on where they are located; some even offer rewards programs for frequent users! Public chargers come in various levels from slow (Level 1) up through fast (DCFC) so be sure you know what type of connector your car requires before plugging in.
Finally, if you plan on taking long trips away from home then having access to a reliable network of charging stations is essential; this will ensure that no matter where you go there will always be somewhere nearby that offers compatible plugs and enough power for your needs! Fortunately most major cities have networks set up already so finding one shouldn't be too difficult - just make sure it's compatible with whatever EV model/make you own first!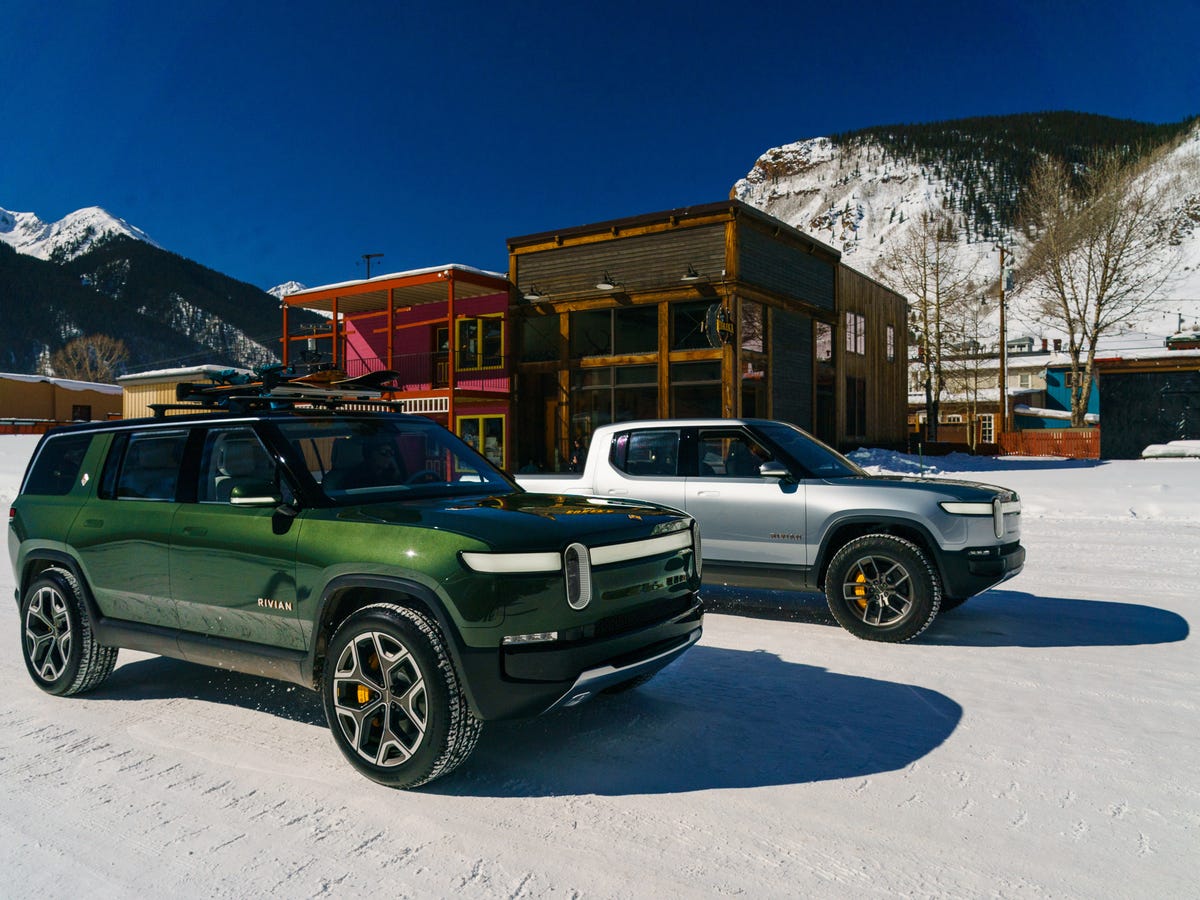 Can anyone provide details about the home charger?
Rivian's website has lots of information and manuals for the charger. Installation is just like any other hardwired charger, requiring a licensed electrician to size your electrical panel properly, install a 60 amp breaker, and run the proper wiring from your breaker box to where you want to mount the charger. Costs can vary depending on whether you need to upgrade your panel and how far and where you have to run the wire.
Is there preferential treatment if I use QMerit?
No, what brand of charger you use doesn't matter at all for this discussion. The costs for the install can be from a few hundred to many thousands of dollars - it's totally dependent on what you need done. You don't need a Rivian partner to do the work for you - treat it like any other home construction cost and get some recommendations and price quotes first.
When will the charger arrive?
It depends on when you take delivery of your truck. The charger may arrive before or after the truck, but it should be included in the purchase of the truck.
Does Rivian make arrangements for installation?
Rivian does not make arrangements for installation, but they do provide a 5 year warranty for their chargers as long as they are installed properly by a licensed electrician.
What is needed for an easy bolt-to-wall install?
An easy bolt-to-wall install requires that you have a 60 amp breaker, and that you have the proper wiring run from your breaker box to where you want to mount the charger. This requires a licensed electrician and the cost really depends on whether you need to upgrade your panel and how far and where you have to run the wire.
Will my 50A 125/250V outlet suffice to 'plug and play' the Rivian home charger?
It depends on what type of vehicle you have. If your vehicle requires more than 50 amps, then you will need additional wiring/work. It's best to check with your electrician and Rivian to make sure you have the correct setup for your vehicle.
Is there a way to get a discount on the installation?
It really depends on what kind of work needs to be done and who you hire. You can always shop around and compare prices, or look for any special promotions that may be available. You could also ask if they offer any discounts for bulk orders or referrals.