How Oklahoma's Electric Vehicle Infrastructures Is Booming – Here's What You Need To Know
Oklahoma's Electric Vehicle Infrastructure Boom
Oklahoma is experiencing a significant increase in electric vehicle (EV) charging infrastructure, thanks to investments from companies like Francis Renewables. This company alone plans to install 250 chargers across 110 locations statewide. While the details of these locations have not been widely publicized, it is evident that this investment will significantly improve EV accessibility for residents and visitors alike.
One example of such an installation can be found at rover.taxi in McAlester, Oklahoma. The owner, Brian, has installed two chargers on his property and offers additional amenities such as a lounge, restrooms, and even a CHAdeMO adapter for non-Tesla vehicles. This location provides a convenient alternative for those traveling between Dallas and Fayetteville, Arkansas, bypassing the need to stop at the Supercharger in Tulsa.
Charging Stations Popping Up Across the State
In Owasso, Oklahoma, there are reports of two charging stations currently under construction near the Walmart on 96th Street North. It is unclear whether these stations are part of Francis Renewables' initiative or if they are affiliated with Electrify America – another major player in the EV charging industry. Regardless of their affiliation, these new installations further contribute to the growing network of charging options available throughout Oklahoma.
There are also confirmed sightings of Electrify America charging stations in Bristow and Vinita. These stations are typically located within Walmart parking lots, which serve as one of Electrify America's primary partners. With multiple companies investing in EV infrastructure across the state, Oklahoma is quickly becoming a leader in providing accessible charging solutions for electric vehicle owners.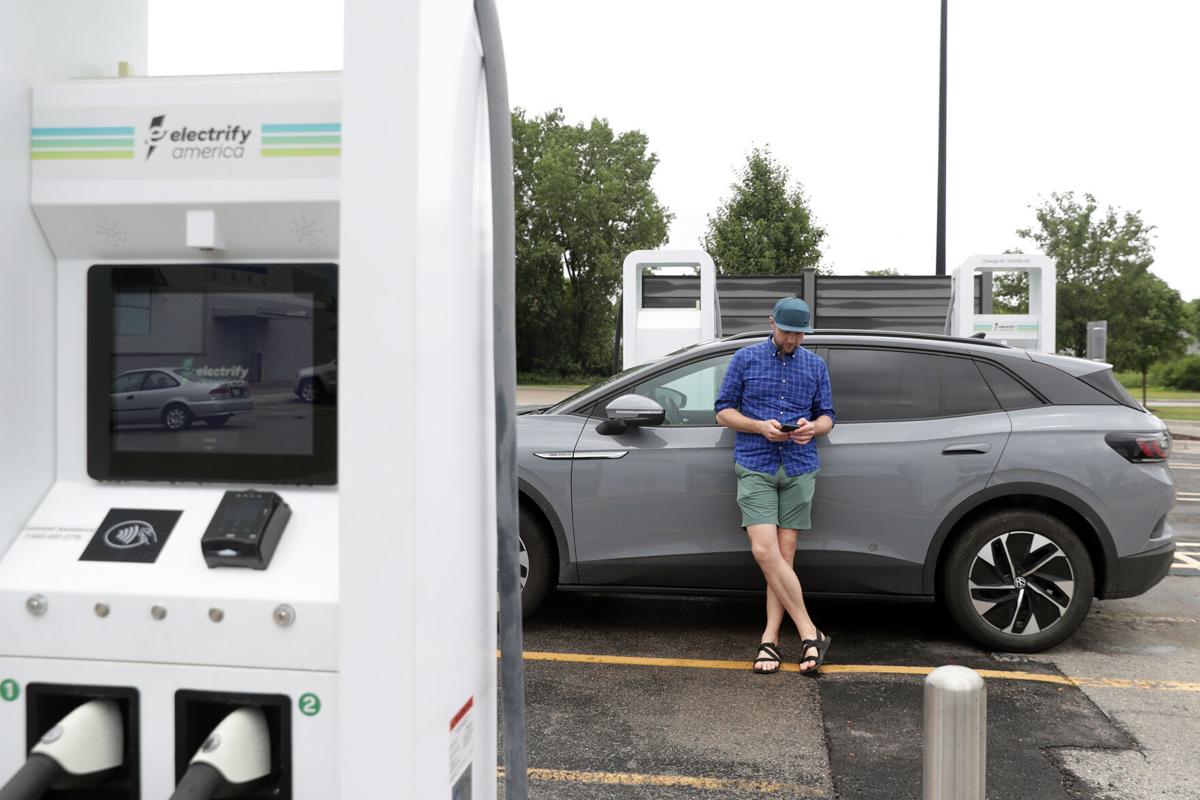 Francis Energy's Expansion Plans and Tesla's CCS Adapter
While Francis Energy's website may not provide all the information needed about their charging stations, it is clear that they are committed to delivering high-quality EV infrastructure. They claim that their CCS charging stations can provide up to 200kW of power, particularly those located closer to interstate highways. Additionally, Francis Energy's stations are fully upgradeable for increased power capacity in the future.
The company is also expanding its reach beyond Oklahoma, with plans to install chargers throughout the central United States. This rapid growth raises questions about Tesla's lack of a CCS adapter for the US market. With more non-Tesla charging options becoming available, it would be beneficial for Tesla owners to have access to these additional resources.
In conclusion, Oklahoma's electric vehicle infrastructure is experiencing significant growth thanks to investments from companies like Francis Renewables and Electrify America. As more charging stations are installed across the state, EV owners will enjoy greater accessibility and convenience when traveling both within Oklahoma and beyond. It remains to be seen whether Tesla will release a CCS adapter for the US market to allow their customers to take advantage of this growing network of charging options.