A Guide to Using a 30 Amp 125/250 Outlet for Tesla Charging: Choosing the Right Adapter, Ensuring Safety and Efficiency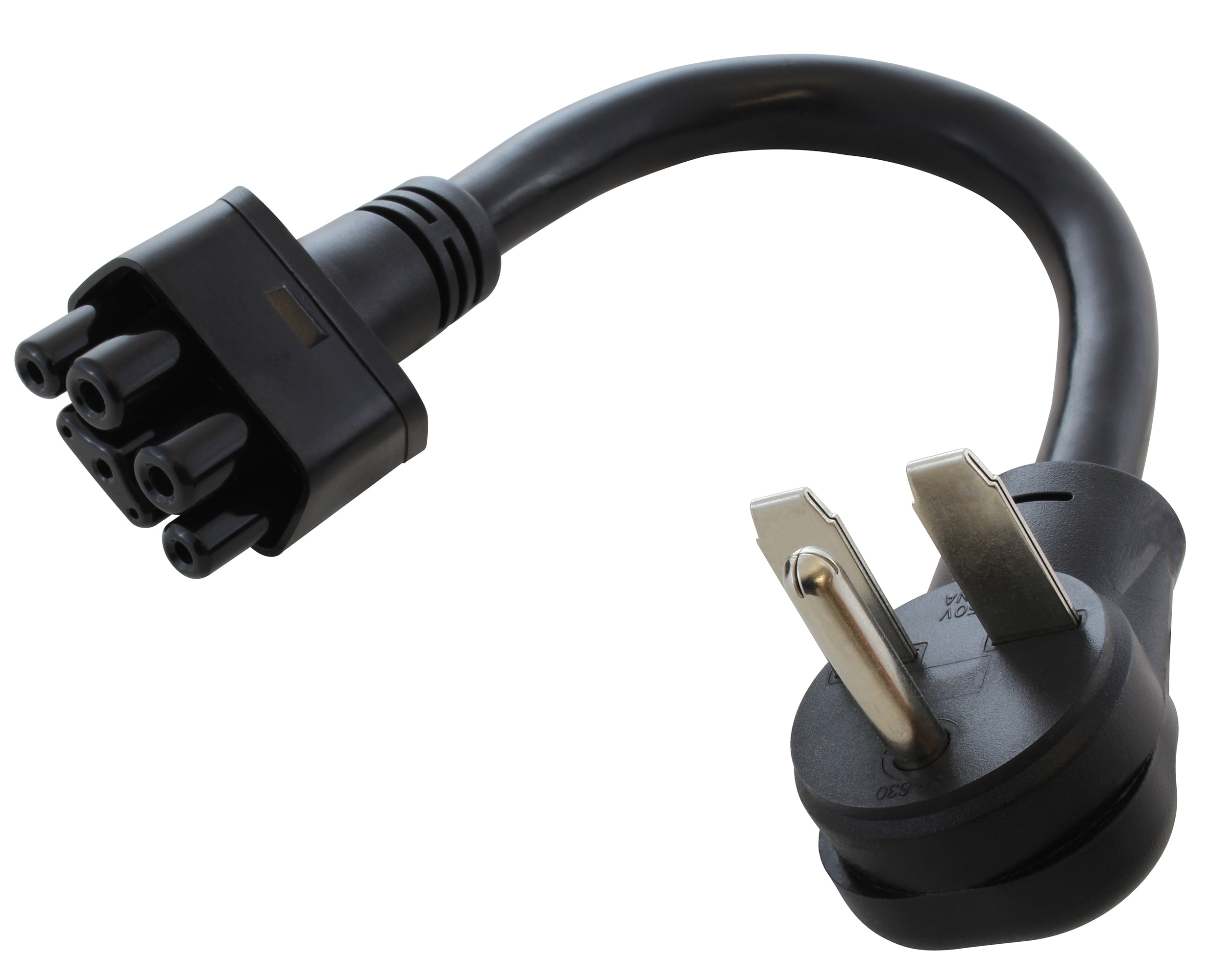 Understanding the 30 Amp 125/250 Outlet
Paragraph 1:
A 30 Amp 125/250 outlet is a type of electrical receptacle commonly found in residential homes. It can be used for various appliances, such as electric dryers and electric vehicle charging stations. These outlets are designed to handle higher power loads than standard household outlets, making them suitable for high-powered devices.
Paragraph 2:
When searching online for a plug compatible with this type of outlet, you may come across products specifically designed for Tesla charging. While these plugs can work with your Tesla Model 3, it's essential to understand which adapter is best suited for your needs and how much charge it will provide. As a new Tesla owner, learning about the different adapters available and their compatibility with your vehicle is crucial.
Choosing the Right Adapter for Your Tesla
Paragraph 1:
Tesla offers several adapters that can be used with their electric vehicles, including one specifically designed for the NEMA 10-30 outlet (the slightly older standard for dryer outlets) and the NEMA 14-30 outlet (more common in modern houses). However, finding the right adapter might not always be straightforward, as some models may be sold out or hard to find. In such cases, you might consider looking on other websites like Amazon or checking third-party vendors who offer compatible adapters.
Paragraph 2:
Before purchasing an adapter, it's important to ensure that it matches your outlet's specifications. For example, if you have a NEMA 10-30 receptacle, you'll need an adapter that supports hot-hot-neutral connections without a ground wire. On the other hand, if you have a NEMA 14-30 receptacle, you'll need an adapter that supports hot-hot-neutral-ground connections. Keep in mind that using an incorrect adapter could pose safety risks or damage your vehicle's charging system.
Ensuring Safe and Efficient Charging
Paragraph 1:
If you're not familiar with electrical work, it's always a good idea to consult an electrician before making any changes to your outlet or using an adapter. They can help ensure that your charging setup is safe and compliant with local regulations. Additionally, they can provide guidance on whether you should consider upgrading your current outlet to a more modern standard, such as replacing a NEMA 10-30 receptacle with a NEMA 14-30.
Paragraph 2:
When charging your Tesla Model 3 at home, remember to follow the manufacturer's recommendations for maximum charging rates. For example, if you're using a 30-amp circuit, you should limit your charging rate to 24 amps (80% of the maximum) for safety reasons. If you use an adapter other than the one provided by Tesla, make sure to manually adjust your vehicle's charging settings accordingly.
In conclusion, understanding the different types of adapters available for Tesla charging and their compatibility with your specific outlet is crucial for ensuring safe and efficient charging. Always consult an electrician if you're unsure about which adapter to use or need assistance with outlet upgrades. By taking these precautions, you'll be able to enjoy the convenience of charging your Tesla Model 3 at home while keeping safety as a top priority.